What is IBA-Approved Packers and Movers?
Last Updated on
October 18, 2023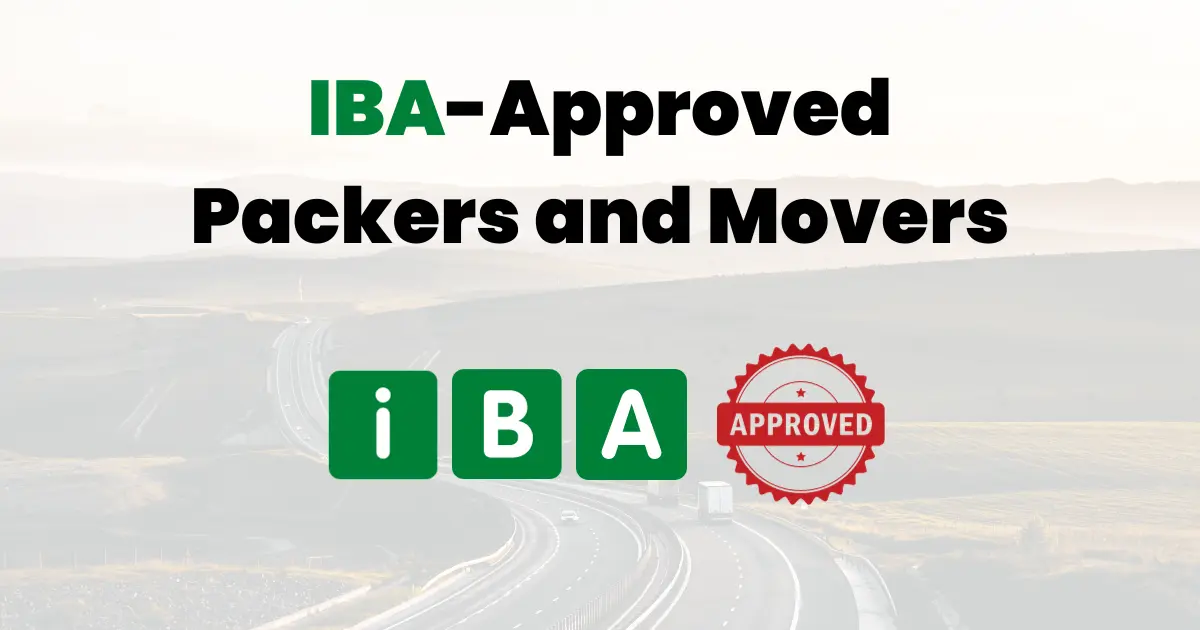 Before you know the answer to what is IBA-approved packers and movers? You Should know what is IBA and what its purpose is.
What is IBA?
IBA stands for Indian Bank Association. IBA was formed in 1946 with twenty-two members and at present, they have 231 members in the Association.
The members comprise Public and Private Sector Banks, Foreign Banks having offices in India, Co-operative Banks, Regional Rural Banks, and All India Financial Institutions.
Now here is your answer for what is IBA approved packers and movers.
The Indian Banks Association (IBA) has approved several transporters, Logistics companies, Movers, and Packers, allowing a bank employee to be engaged by Packers and Movers to transfer their belongings in India.
How to check IBA-approved transporter?
IBA has an official website that has a list of all approved transporters. You can find IBA-approved packers and movers in Indore on their website itself.
Click here to check All IBA-approved Transporters (List)
You can search transport operator details by their name, code, state, and city. If they are IBA-aprooved, their details will show on the screen.
Hiring IBA-approved packers and movers ensure that you are getting legitimate relocation services.
We hope you have your answer about what is IBA-approved movers and packers. If you are looking for reliable movers in Indore, Madhya Pradesh you can contact us at +91 85190 41578