Packers and Movers Indore
Malwa Roadways Packers and Movers Indore is a well-known name in the industry. We offer a complete solution for your relocation needs.
Looking For Affordable Packers And Movers In Indore?
Do you want to shift your home and office to a different location in Indore? Or perhaps you are just looking for a change in your life and want to relocate to a new city? Whatever the reasons may be, shifting to a new place is not easy. If you are searching for a reliable mover, you have arrived at the right place.

Malwa Roadways Packers and Movers Indore is here to help you relocate your home or office with premium quality, hassle-free services.

We opened up our Indore location in 2016, and we quickly realized that the city was hungry for a packers and movers company that truly understands customer service.

We are happy to fulfill that role for our Indore moving company. As the city has grown exponentially, so have we. We have built a strong reputation for providing fair pricing, excellent communication before and after the move, extraordinary customer service, years' worth of moving experience, and a smooth moving process.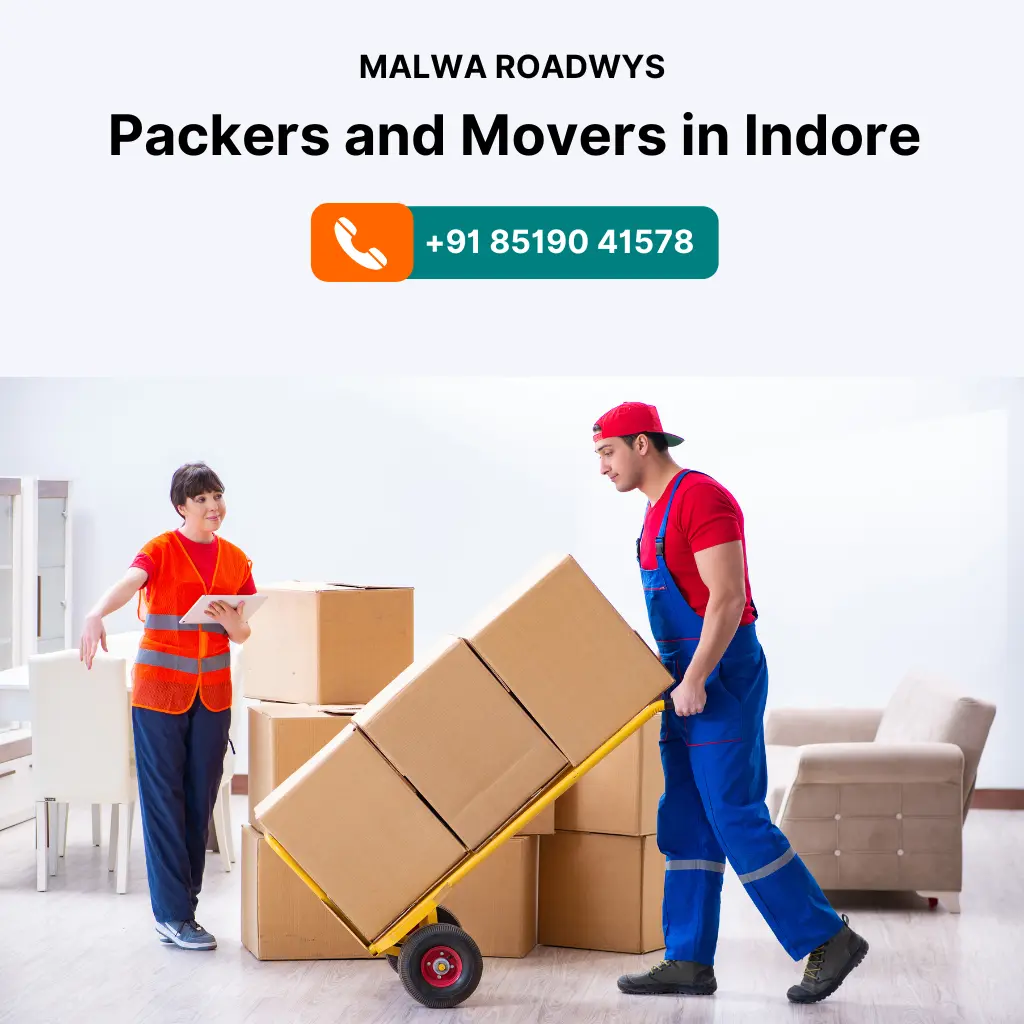 Our Packers and Movers Services in Indore
We are not only into the residential or commercial relocating domain but our comprehensive list of services also includes:
Home Shifting


Make the right move towards your future. We move your life to your dream home.

Office Relocation


Regardless of how big or small your office is, Malwa Roadways Packers and Movers Indore will guarantee a smooth office relocation so you can get back to work.

Car Transportation


Malwa Roadways is the most reliable and safest car transportation company in Indore. We always believe in delivering your car on time with 100% safety assurance.

Local / within City Moving


We are one of the most reputable packing and moving companies in Indore and across India. And we provide excellent in-city moving services.

Inter-City Moving


If you're moving to a new city and need a helping hand, look no further than Malwa Roadways Inter-City Moving Services.

Packaging Services


Packing and unpacking your items can be a challenging process. We provide a complete packing solution to pack your household items.
Why Choose Malwa Roadway Packers and Movers in Indore?
Affordable: If you compare the moving costs of handling the move yourself versus hiring Malwa Roadways Packer and Mover Indore, you will realize that it is cheaper to hire our moving services in Indore.
Strong Network: Apart from Indore, we have a strong network of movers and packers covering India.
Safe and Efficient Packing and Moving: We ensure that all your furniture, appliances, and decorative items are safe. For packing, we use soft wrapping material and appropriate cushioning.
Stress-Free: Moving to a new house can disrupt your day. You can save time by hiring a Malwa Roadways Packers and Movers Indore. We can save you a lot of time and effort that you would otherwise require to pack and transport your items.
Insurance and Claims: Transit insurance is provided by Malwa Roadways Packers Movers Indore, which covers all goods being transported. We will secure your valuable belongings so you can rest assured. If there is accidental damage, we will settle your claim within days.
Warehousing: We have warehousing arrangements to store your container and belongings until you're ready to receive them.
Helpful Moving Resources in Indore, Madhya Pradesh
We want to make your move in or out of Indore City as easy as possible. We have compiled some resources to help you make your move easier.
FAQ
Malwa Roadways Packers and Movers in Indore are very affordable. We provide a budget-friendly way to move locally. Overall prices include packing rates in addition to the cost of moving your belongings. The approximate price range is INR 4000-10,000 for a 1BHK house, INR 4500-12000 for 2BHK, and up to 23000 for 3 BHK houses. These are just estimates; you can contact us regarding the exact costs.
Domestic Moving charges depend on the size and distance of your move. A mid-size truck can contain the stuff of 1bhk, and its Approx Rate is ₹ 30 - 40 per kilometer for local household shifting in Indore, So moving your home from Indore to another city of 200 km distance will be ₹ 6000 - 8000, additional charges for the labor of packing, loading, resettlement, unloading will be applicable, i.e., ₹ 3000 - 15000
No, we do not charge anything beyond the quotations we serve. The company is very transparent with its customers, and that is the thing that makes us a reliable company. You can contact us and get the quotations for every single thing. You can contact us anytime as Malwa Roadways Packers Movers Indore has 24X7 customer care services.
There is no obligation. The decision is always in your hands whether you want to take services or not.